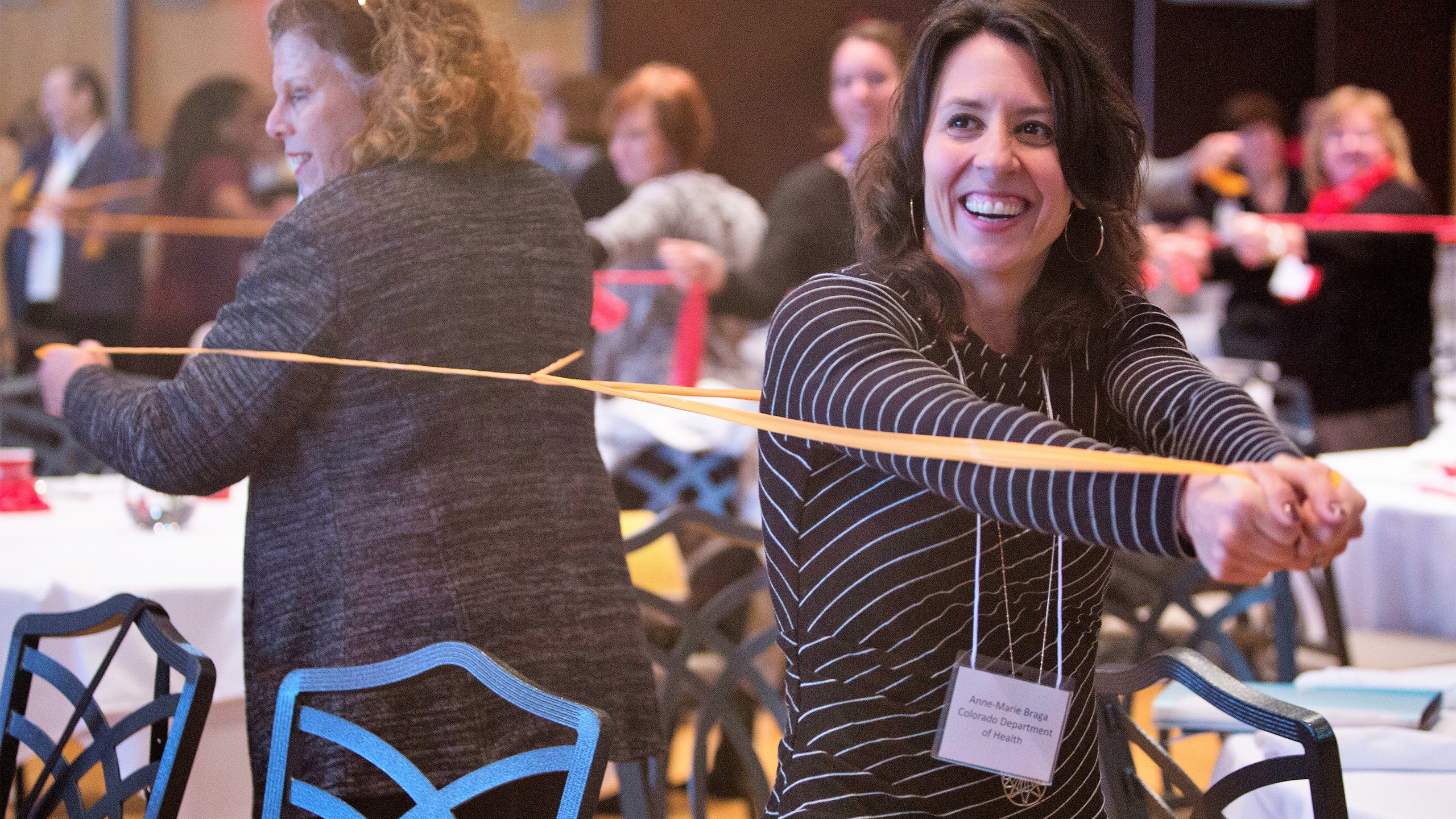 Membership
Building Healthy Academic Communities works to promote, connect and support the growth and the success of organizations and leaders across the United States. We do this through:
– Promoting best evidence-based practices, policies, and recommendations to enhance wellness cultures in academic communities. 
– Conducting research and evidence-based quality improvement projects to improve population health and well-being on campus.
 
– Fostering innovative collaborative transdisciplinary initiatives across institutions to build healthy academic communities.  
 
– Serving as a premier resource for health and well-being professional development and leadership for higher education. 
Who can be a member? 
Building Healthy Academic Communities (BHAC's) membership is comprised of academic and non-academic organizations of all sizes. We invite any organization or individual that shares an interest in the growth and future development of healthy academic communities to become a member. Our geographic boundaries include The United States. We welcome the participation of our international colleagues. 
Why should I be a member? 
Organizations can join the Consortium for a wide variety of reasons: 
–  To participate in our networking, professional development, and signature events. 
–  For the promotional and marketing opportunities available to members and the increased visibility and credibility that comes with being a member. 
–  A feeling of community from supporting the only organization that represents the entire academic community ecosystem. 
How much does being a member cost? 
We have membership levels to fit all individuals and size of campus.
College or University
This membership is for single campuses or multi-campus systems based on total enrollment numbers. Membership includes any and all employees submitted for membership under this institution. 
MEMBERSHIP SPECIAL
1 to 5,000 $1,000
5,001 - 15,000 $2,000
15,001 - 30,000 $3,000
30,001+ $4,000
College, VP Unit or Department
This membership is for any academic department interested in joining as a group membership. Membership includes employees submitted within that department only. This membership is available for no more than three membership years, with the expectation that department members shall move to College/University membership at the end of year three. 
Academic Department $1,000
Organization
This membership is for non-profit organizations or companies who are interested in building healthy cultures. Membership includes any and all employees submitted for membership under this organization. 
Non-Profit            $1,000
Company or Corporation
This membership is for companies who have applicable interests with our academic counterparts. Membership includes any and all employees submitted for membership under this institution. 
Company/Corporation $4,000
Individuals
This membership includes affiliated professionals or students who are advocates of healthy cultures. 
MEMBERSHIP DRIVE
Professional $100
Student $50
Become a member today! Questions? Contact us: healthyacademics@osu.edu.